Blue Tree Phuket: Your Perfect All-Inclusive Community Destination
If you are wondering where to go shopping and also seeking the perfect community in Phuket that offers a seamless blend of convenience, variety, and family-friendly ambiance – look no further than Lifestyle Village Mall.
Lifestyle Village Mall is an all-inclusive lifestyle community destination and lifestyle mall nestled within the breathtaking Blue Tree Phuket. This unique destination provides residents and visitors with a myriad of amenities and services, making it the ultimate power community in Phuket.
An All-Inclusive Lifestyle Mall in Phuket
Imagine a place where you can indulge in boutique shopping, engage in exciting activities, access various services, and savor delectable dining options, all while being surrounded by a serene lagoon and a beautiful forest park setting.
At Lifestyle Village Mall, there's something for everyone. Whether you're looking for sustainable products or seeking marketing services for your business, our mall offers an array of categories and services to cater to the diverse needs of our visitors. Read on to explore our shopping tips for this all-inclusive haven in Phuket.
For eco-conscious shoppers seeking stylish and ethical products, Kasama Studio is the go-to destination at Lifestyle Village Mall. They offer a wide range of sustainable products. Make sure to stop by Nexus Home for an exquisite selection of home decor. And, if your visit sparks a desire to explore options for your own holiday home, visit property management company,Destada.
If you're a business owner aiming to enhance your marketing efforts, look no further than 444 Media. They provide top-notch marketing services tailored specifically to your needs, ensuring that your business reaches its full potential. Lifestyle Village Mall also offers a plethora of wellness centers – get fit at UTime or get physiotherapy services at Optimise.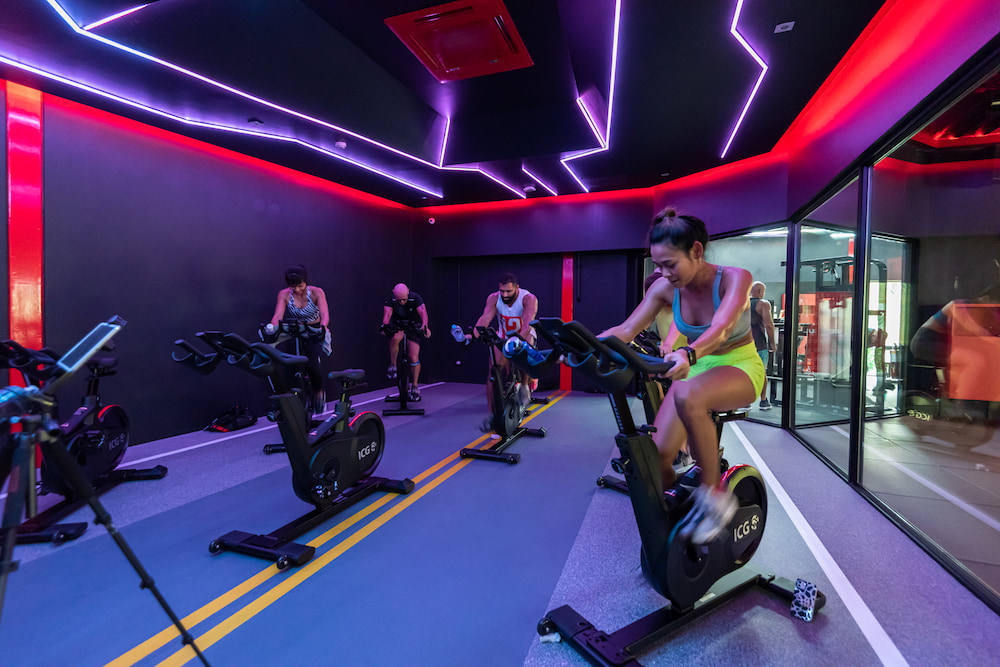 When you need a break from shopping and are in the mood for some fun, try Sim Pro Racing, where you can put your driving skills to the test using a professional simulator. After all the excitement, satisfy your hunger with a scrumptious burger from Monster Burger or indulge in authentic street food-style Thai cuisine at the Shrimp Shrimp Food Truck. Plus, you'll find convenient amenities like the Be Well Medical Center for routine check-ups and even an immigration office for your visa-related needs. And to end your day on a relaxing note, treat yourself to a rejuvenating Thai massage at Serenity Massage.
In addition to the wide variety of services available, Lifestyle Village Mall ensures that families can enjoy worry-free shopping by providing exciting options for children. Let your little ones explore the thrilling Kids Planet or Adventure Village while you shop with peace of mind. These examples are just a taste of what our all-inclusive lifestyle mall in Phuket has to offer. When we say we are committed to providing a comprehensive experience, we truly mean it.
Blue Tree Phuket: A World of Experiences
While Lifestyle Village Mall is a cornerstone of the community, Blue Tree Phuket as a whole has so much more to offer. From our lifestyle mall and fitness center to thrilling water activities and vibrant nighttime parties, the diversity of experiences at Blue Tree Phuket is truly endless.
After spending a day perusing the latest fashion trends, sampling local delicacies, or engaging in invigorating fitness routines – indulge in a world of fun water activities. Zipline over our lagoon – one of the largest in Phuket and Thailand, show off your skills with wakeboarding, test your balance with paddle boarding or simply relax by our Crystal Lagoon with a delicious, tropical cocktail.
As the sun sets, embrace the vibrant nightlife and immerse yourself in our unforgettable parties and events. We host a weekly schedule of fun and diverse events or shows. Finish off your day with dinner at one of our many restaurants, starting from scrumptious authentic Italian at Made In Italy or smoky BBQ right off the heat at Bay Grill.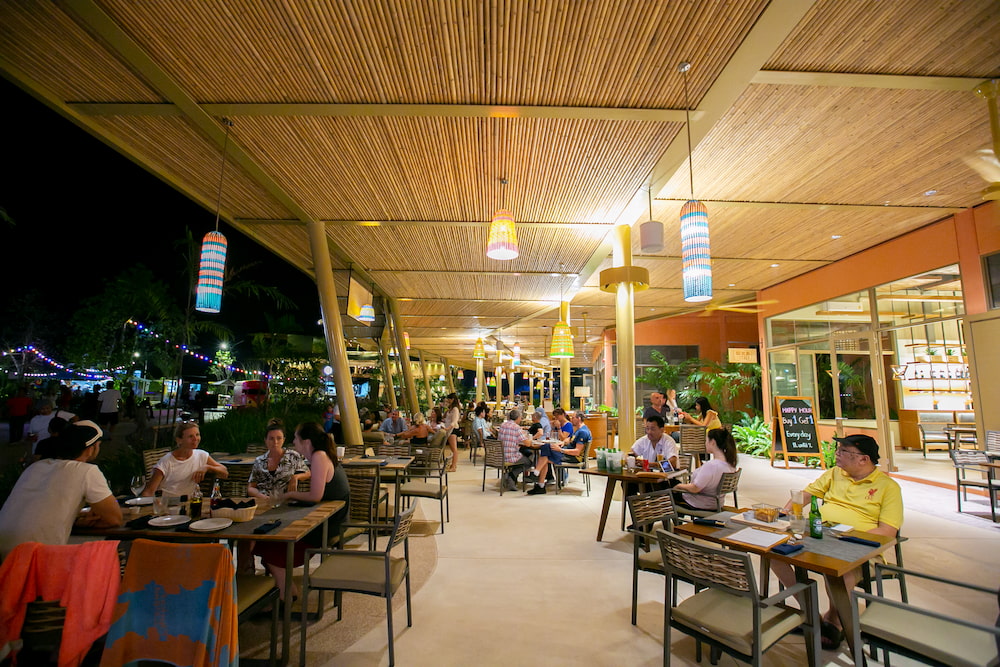 Whatever your interests, Blue Tree Phuket ensures that every moment is filled with excitement and enjoyment.
Connect and Explore at Blue Tree Phuket
Lifestyle Village Mall and Blue Tree Phuket act as the ultimate one-stop destination and community for all your lifestyle needs. Whether you're searching for fashionable beachwear, unique artisanal products, or professional services, you'll find it all here. The convenience and variety offered by our all-inclusive community ensure that every member of your family will be catered to and satisfied.
So why wait? Come and experience the magic of Blue Tree Phuket, where convenience, variety, and a family-friendly ambiance converge. Connect with like-minded individuals, explore the diverse offerings, and create lasting memories in this vibrant community. Contact us today to learn more and explore membership options.